Fill your garden with nectar-rich fall flowers that will attract and feed butterflies and hummingbirds after so many other blooms have faded. Fall flowers also extend the beautiful growing season for us, and that's a great bonus!
19 Best Fall Flowers for Pollinators and Beauty
The beauty of spring and summer flowers isn't over yet! Bring on the glory in your gardens with these 19 excellent choices of fall flowers to give hummingbirds, butterflies, bees, and other pollinators food as they prepare for colder months.
So get out your garden planner and think about adding these to your yard! Bring on the beauty!
1. Cosmos
There are many flowers that I'm a stickler for. I include them in almost every flower list I make for many reasons. Cosmos is one of them.
They are super easy to harvest and grow from seed, they are hardy, will bloom forever, and the pollinators love them!
There are so many different colors and varieties you can choose, and there are even different leaf varieties. Some can grow up to 6 feet tall!
Perennial in zones 9 and 10, they like most to full sun.

2. Sedum
The sedum doesn't even START blooming until the end of summer, so this pretty plant blooms right when the others fade.
It has attractive foliage all summer long and then bam, a show of star-shaped flowers that will stop any pollinator. What perfect fall flowers!
I like this plant because before it blooms, the flowers are this pretty pale green all summer. Then in the fall, they usually turn this pretty dark reddish color.
Most varieties are a hardy perennial in zones 4-9 and prefer high sun and low water.
3. Cutleaf coneflower
This beautiful plant is the star of the garden! It blooms profusely from summer to fall, with bees and butterflies flocking to its nectar-rich flowers.
This plant grows to about 6 feet in height and has flowers 3-4 inches wide. Although deadheading flowers can prolong blooms, I find that I never have to, it just keeps blooming like crazy, giving me many fall flowers!
The birds love the seeds in the colder months, too, so that's a fun bonus!
A hardy perennial in zones 3-8, it likes part-to-full sun and moderate watering. This plant doesn't like to dry out.
4. Joe-Pye weed
Take a country drive near creeks, ponds, or small country lakes and see Joe-Pye weed blooming everywhere in late summer to fall.
Look a little closer, and you'll see the flowers covered in bees, butterflies, and other pollinators.
The long-lasting blooms make it the perfect flower to have for those migrating and late-season butterflies!
It can grow 3-12 feet tall and will summon butterflies to your yard with their fluffy-looking pink flowers that smell like vanilla.
A must-have perennial in zones 4-9, they prefer moist soil and full to mostly full sun.
5. Ironweed
This pretty plant can often be seen right next to the Joe-Pye weeds, standing just as tall with intense purple flowers.
It's nectar-rich fall flowers last from mid-summer into fall, and provide a delicious meal for all of your pollinators!
The Painted Lady butterfly also may lay her eggs on this plant, so it provides more than nectar!
A strong-stemmed perennial in zones 4-8, it prefers moist soil and full sun.
6. Boneset
The common boneset is a herbaceous plant with beautiful white flowers that you'll probably see next to the Joe-Pye weed.
This pollinator favorite can grow up to 4 feet tall and blooms mid- summer into fall.
I almost always see butterflies on these pretty flowers. It's perfect for migrating Monarchs to get a meal while on their journey!
A perennial in zones 3-8, it prefers moist to medium-wet soil and full or partial sun.
7. Russian sage
This plant is a butterfly magnet with it's big, showy blooms of purple! You'll see an increase in butterflies and other pollinators in your garden almost as soon as you plant your first Russian sage!
This low-maintenance plant will bloom into fall and really does prefer poor soil! This is perfect for those areas you want to spruce up but are afraid of poor conditions.
The compliment of silvery foliage is really pretty against those purple blooms!
A perennial in zones 4-9, these fall flowers prefer full sun and drier, well-drained soil.
8. Aster
You can see these pretty flowers growing wild in meadows and fields. The wild-growing asters are usually white or purple. And you'll almost always see butterflies on them!
I seem to notice butterflies and other pollinators all over the purple ones the most. They are perfect for adding some beauty to the end of the growing season!
These fall flowers can be bought in dwarf sizes that may only get 4 inches tall, to regular varieties that can get as high as 3 feet tall!
These daisy-like perennials thrive in zones 3-9, full to partially full sun and moderate watering.
9. Zinnia
Another flower that will make almost every flower list I make and with good reasons! The zinnia is hardy, comes in a variety of colors and types, and the butterflies will always stop at these show-stoppers!
These beauties bloom all summer long. Then they keep blooming in the fall, making it easy to fall in love with them!
They are easy to start from seed and can be easily harvested for your next growing season.
They are an annual that will grow wonderfully in zones 3-10. They prefer full to partial sun but will tolerate heavy shade as well (although they may not bloom as strongly). Moderate watering will make these flowers happy!
10. Buddleia
These summer-to-fall flowers are better knows as the butterfly bush, and it's aptly named!
Towards the end of summer, mine is filled with hummingbirds, bees, and all kinds of butterflies.
Deadhead the spent flowers for blooms until frost, and feed those late-flying butterflies!
I know this isn't a native plant, so I recommend having plenty of natives in your yard to compliment it. Also, many non-spreading varieties stay right where you plant it.
A perennial in zones 5-9, it prefers full sun and moderate watering.
11. Heliopsis
Also known as the false sunflower or oxeye sunflower, this pretty plant has loads of orange-yellow flowers. It attracts butterflies, bees, and other pollinators from late-spring to early-fall.
These easy-going plants can grow 3-6 feet tall and about 2-3 feet wide and are actually native wildflowers in North America and Canada.
A herbaceous perennial in zones 3-9, it prefers fulls sun with well-drained, dry to medium moisture.
12. Sweet autumn clematis
This vine will bloom its heart out and have a ton of fall flowers! Butterflies, bees, and other pollinators will absolutely love the lightly fragrant flowers which bloom late-summer to fall. It smells so pretty!
If you live in the more southern climates, the vine can grow quite quickly, so make sure you keep it trimmed to your preference. It doesn't seem to do this more north, though.
It likes the sun but can also thrive in partial shade.
It's a perennial in zones 4-8 and doesn't like to dry out, so keep it watered.
13. Goldenrod
With its fall flowers, this plant is so vital to our migrating Monarchs and many other butterflies and bees that it deserves a spot in most flower lists!
Plus, it's important to get the message out there that this is goldenrod, NOT ragweed! Not many people are actually allergic to goldenrod!
This butterfly favorite will attract late-season pollinators, and birds like to eat the seeds in the winter.
Domestic plants are perennials in zones 4-9, while the wildflower is more like 2-8. They prefer full sun and moderate moisture. They are hardy and will tolerate drier conditions and partial shade.
14. Sunflowers
Sunflowers are amazing, and I love them! They come in so many different varieties and colors. You'll see butterflies, hummingbirds, bees, and other pollinators on all of them.
Then, of course, you'll have a whole bunch of awesome birds on them later, enjoying the free seed.
They are bold, they are beautiful, and they are hardy. Sunflowers can bloom from early summer to fall, but most of them are considered fall flowers since most of us plant them in the spring.
The cool reason they got their name is because their flowers face the sun. So planting them in full sun is best for them.
They are hardy but don't like to get too dried out, and there isn't really a hardiness zone for them because they are considered annuals. Simply save some seeds for yourself and plant more next year for free!
15. Marigold
Even though this plant seems to repel mosquitoes, they offer great pollen and nectar sources for butterflies, bees, and other pollinators well into the fall.
I honestly used to doubt that they attracted much until I sat back and watched. I noticed that marigolds offer just as much as any other garden flower! And they are hardy and extremely easy to collect seed from and start all over again in the spring.
These plants seriously seem to bloom all summer and fall long, they never disappoint!
Marigolds are an annual that is hardy in zones 2-11. They thrive in full sun and can take extremely hot summers, and although they will do well in partial shade, they may be subject to powdery mildew if too moist and shaded.
16. Cup plant
This beautiful plant is called cup plant for a reason. It actually holds "lakes" of rainwater on its leaf bases, making it a natural drinking spot for many insects, birds, and other critters.
This plant's flower is highly attractive to all pollinators, especially butterflies, honey bees, and native bees.
It can grow up to 6 feet tall in wetter soils and bloom from mid-summer to fall. Birds will later eat the seeds.
A perennial in zones 4-8, it prefers moist soil and full or partial sun.
17. Mountain mint
The mountain mint is a pollinator's dream! I am always in awe when I stand there and watch my four different mountain mint plants. They are always covered in bees of all kinds, butterflies, and other pollinators.
They have clusters of these dainty white flowers that actually have light purple spots all over them if you look closely. It'll grow in clumps of up to 2-3 feet tall and isn't invasive like other mint plants.
It's a perennial in zones 4-8 and prefers full sun, although it will tolerate some shade. It isn't demanding with water and will tolerate droughts.
18. Garden phlox
The bees love my garden phlox! I also see hummingbirds and butterflies on them, and they are a favorite of the "hummingbird moths."
These long-lasting, pretty flowers start blooming in the summer, but last well into fall, making them perfect if you want to see fall flowers!
They can grow up to 3-4 feet tall, and although they don't spread easily, you just may get a free cluster or two of these beauties in your garden over time.
This native American wildflower is a perennial in zones 4-8. They will tolerate some shade but prefer full sun and needs some space around it for air circulation. It doesn't like to dry out but likes well-drained soil.
19. Japanese anemone
These flowers don't even bloom until late summer, so they are perfect fall flowers! I am always amazed at how many different kinds of bees are on these flowers! Especially honey bees and bumblebees!
They close up at night and are extremely pretty even while sleeping.
The pollen these flowers offer in the fall is perfect after so many other "meals" have faded away. Plant these where they won't dry out, but don't let them get wet.
A hardy perennial in zones 4-7, they prefer partial sun. They will tolerate full sun with proper moisture.
Bonus fall flowers
There are actually quite a few fall flowers I could add to this list, and I want to drop a few other must-haves here.
Bee balm
Purple coneflower
Rudbeckia
Nasturtium
Chrysanthemum
Coreopsis
Dahlia
Petunia
Pansy
Hibiscus
Fall flowers aren't only beautiful for us and extend our season. They are extremely beneficial for butterflies, bees, and other pollinators that rely on the nectar and pollen before the cold hits.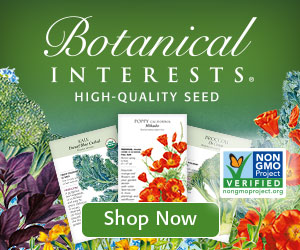 ---
What are some of your favorite fall flowers? Please drop a comment below so I can add to my personal gardens! 🙂